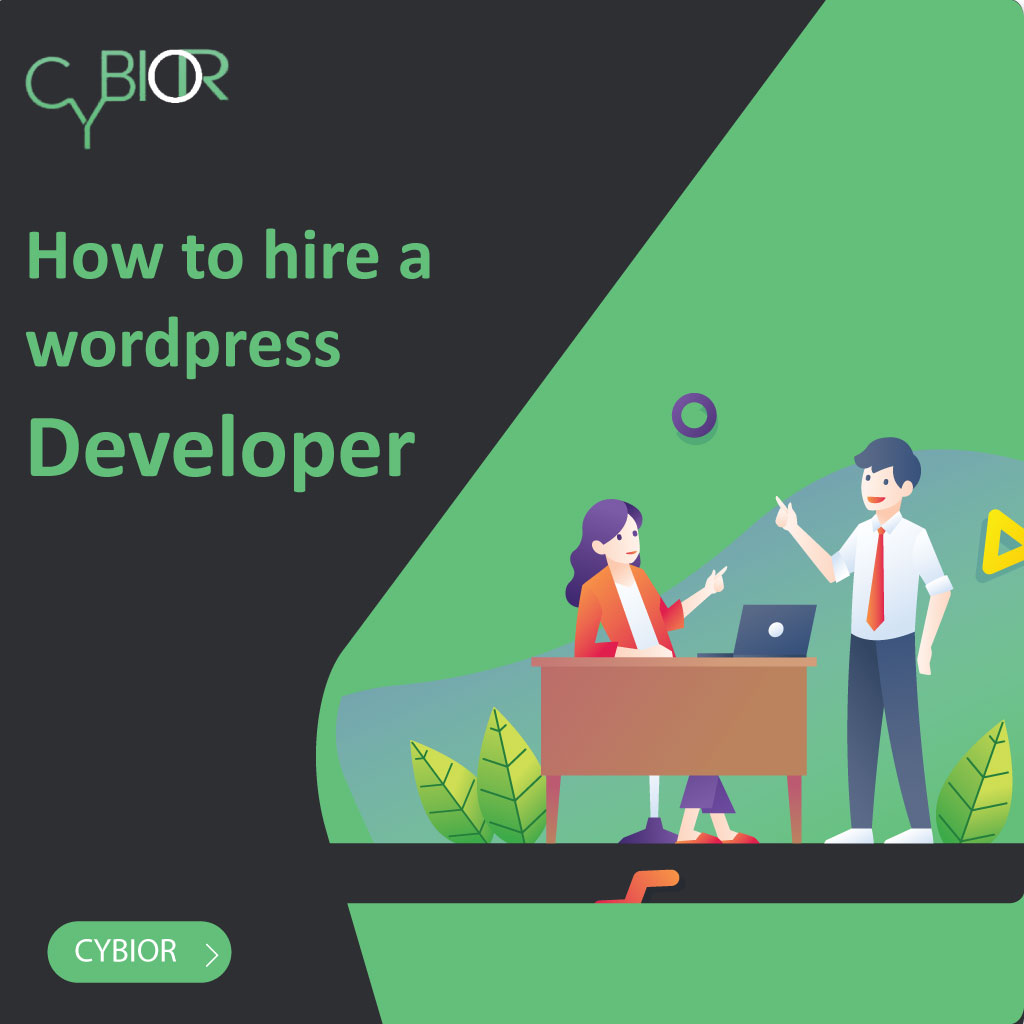 WordPress is an open-source content management system (CMS) used by millions of website owners worldwide. It allows users to create and maintain websites, blogs, and other online content quickly and easily. When it comes to creating a professional WordPress website, many benefits come with working with an experienced WordPress developer.
A WordPress website is loved by search engines and allows you to create a website focused on SEO. With the help of a professional developer, you can ensure that your website is built using clean code and optimized for maximum performance, speed, and security.
Are you new to the development scene and do not know "what is a WordPress developer"? Let us make this as straightforward as possible! 
Professional developers also understand how to implement design elements that make your website look professional and inviting. They can customize themes and plugins to ensure they fit your vision and brand. They also understand the importance of website design, helping you create an aesthetically pleasing and user-friendly site. 
Ultimately, working with a professional WordPress developer ensures your website will be well-built, secure and optimized for success.
Benefits of Working With a Professional WordPress Development Team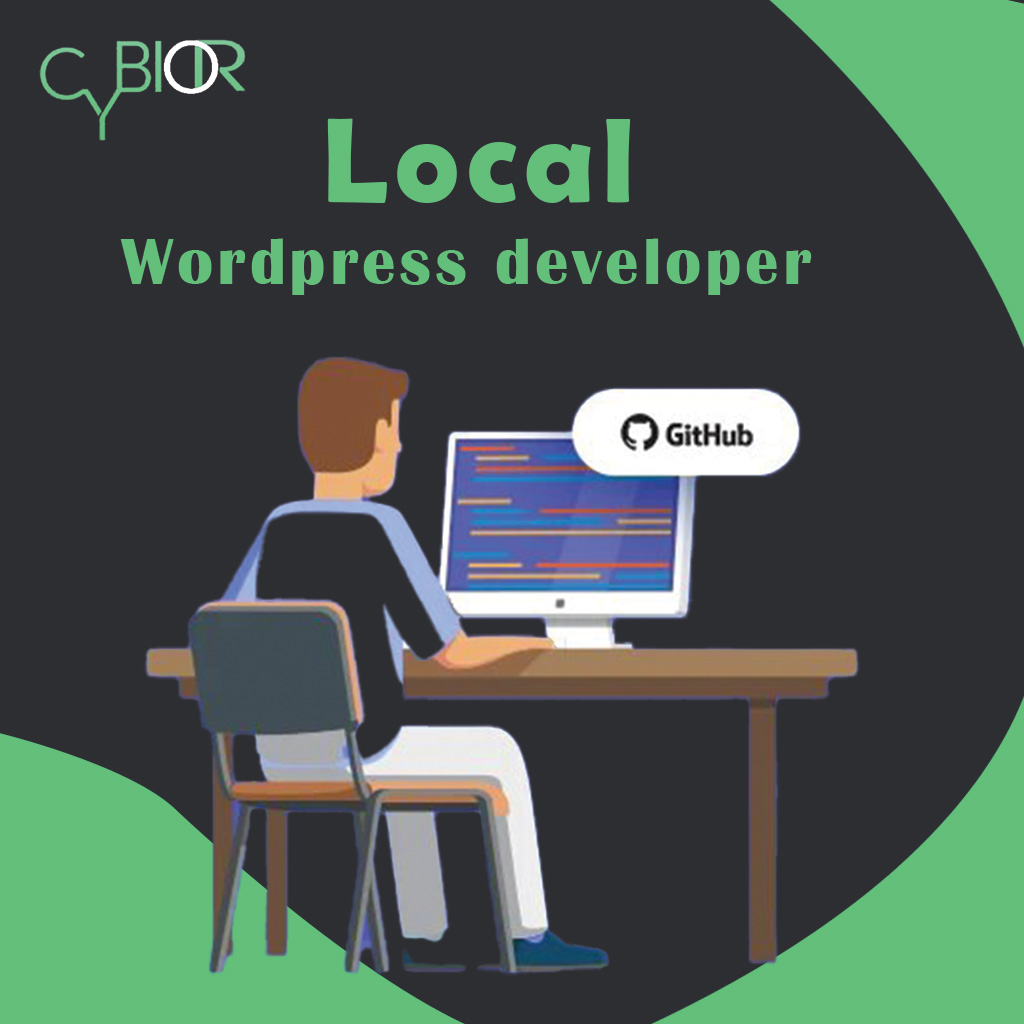 Different programming languages are used to cater to front and back-end development. WordPress's CMS helps easily tweak the website's functionality and interface. Professional WordPress developers keep themselves abreast of all the latest techniques and can help you in the following: 
High-quality website design: 
A professional WordPress development team is experienced in creating custom websites tailored to your business's specific needs. They have the knowledge and expertise to create a website with an engaging user experience, captivating visuals, and effective navigation. Additionally, many WordPress developers can offer additional services, such as custom plugins and integrations. 
Access to technical expertise: 
When you work with a professional WordPress developer, you gain access to their deep platform knowledge. They can provide guidance on best practices for coding and website design and troubleshoot any problems that may arise during the development process. They will know the best local development environment for WordPress and can easily tackle development problems.
Time-saving and cost-effective: 
If you find an experienced WordPress developer, you can save both time and money in the long run. Rather than spending countless hours figuring out how to build your website yourself, you'll have an experienced professional creating the site for you quickly and efficiently. This will help ensure that the end product is top-notch and completed on time and within budget.
Benefits of Working With a Professional WordPress Development Team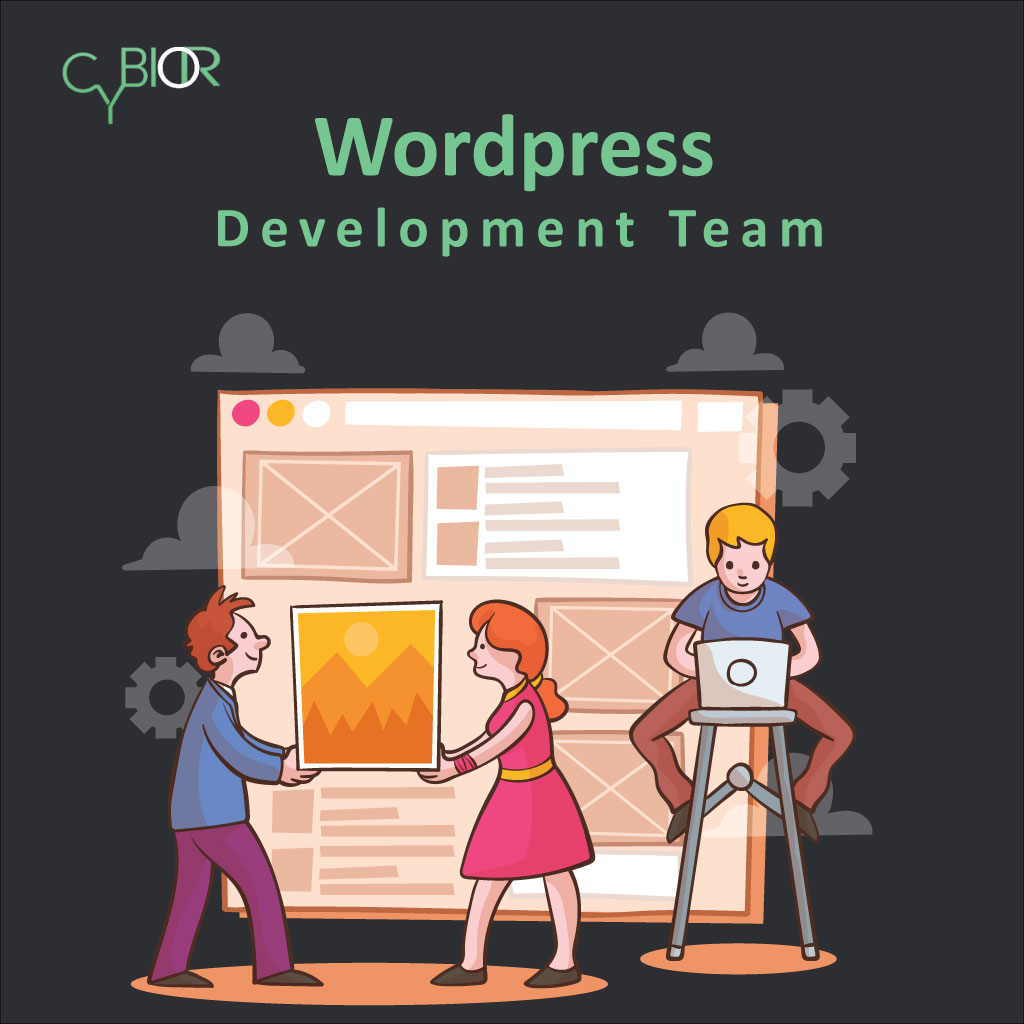 When searching for a professional WordPress developer, there are certain qualities that you should be looking for.
These include: 
WordPress Expertise

Reliability

Communication Skills

Technical Skills

Security
WordPress Expertise
Make sure the developer has extensive experience developing sites with the platform. Ask for references and check out their online portfolio to get an idea of their work type. 
Reliability
Look for someone who is reliable, responsive, and punctual. This will help ensure that your project is completed on time and in a professional manner. 
Communication Skills
A good local WordPress developer should be able to communicate effectively. Look for someone patient, attentive, and willing to answer questions throughout development. 
Technical Skills
The developer should have excellent coding and technical skills to create a high-quality website that meets your requirements. 
Security
When it comes to website security, it is important to ensure that the developer is aware of the latest security standards and best practices.
Common Mistakes Made When Working With a WordPress Developer
Many website owners make mistakes when working with a WordPress developer.
Some of the most common ones include: 
Hiring based solely on price: It's important to find a developer who offers quality services at an affordable price. Don't just hire the lowest bidder – make sure you are hiring someone with the right skills and experience for your project. 
Not setting expectations: Before beginning any project, be sure to communicate your goals, timeline, and budget clearly. This will help ensure the project is completed on time and within your budget. 
Not asking questions: If you don't understand something, ask questions to better understand how the development process works. 
Not testing for bugs: Be sure to test the website thoroughly before launching it live so that any bugs can be fixed before it goes live.
Not updating regularly: Make sure to keep the website up to date with security patches and other updates to ensure maximum performance.
By following these tips, you can ensure your project is completed successfully by procuring professional WordPress developer services for the job. With the right person on your team, you can create a website that looks great, functions properly, and is secure. 
And with the help of a professional WordPress developer, you'll be able to take full advantage of all the features and capabilities of the platform. So don't wait any longer – hire a WordPress developer today and get started on your dream website.
How To Find A Professional WordPress Developer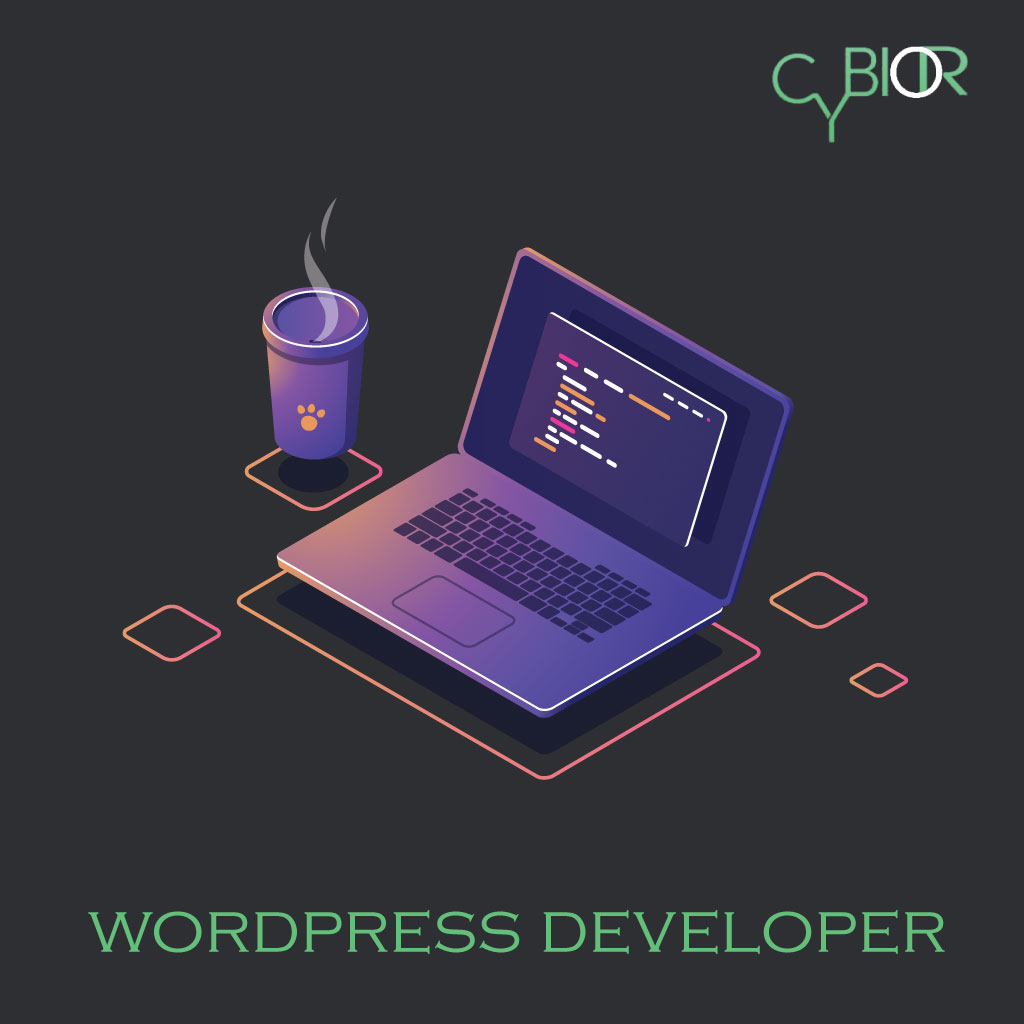 Finding a professional WordPress developer doesn't have to be difficult. Knowing where to look and what resources are available will help you get the best results. Here are a few tips on how to find and hire the right WordPress developer for your project: 
Word-of-Mouth Recommendations 

Online Directories and Freelancer Websites 

WordPress Developer Agencies 

Social Media 
Word-of-Mouth Recommendations 
One of the most reliable ways to find a professional WordPress developer is through word-of-mouth recommendations from trusted friends, colleagues, and industry connections. Ask around your contacts network and see if anyone can provide you with a recommendation for a qualified WordPress developer.
Online Directories and Freelancer Websites 
There are many online directories and freelancer websites where you can find experienced WordPress developers available for hire. A simple "WordPress help near me" query will also help you garner thousands of results on the search engine. On the contrary, you can also search popular sites, including Upwork, Freelancer, PeoplePerHour, and Fiverr.
WordPress Developer Agencies 
For more complex projects, it may be worth considering a specialized WordPress development agency such as Cybior. These agencies typically employ teams of experienced developers and designers who have expertise in developing WordPress websites.
Social Media 
If you're looking for a freelance WordPress developer, don't discount the power of social media. Twitter, LinkedIn and other social networks are great sources for finding qualified professionals to help with your project. 
By following these tips and doing your due diligence, you should be able to find knowledgeable, reliable WordPress developers who can help take your project to the next level. 
Hiring a Professional WordPress Developer: Questions to Ask Before You Start
When it comes to building a website, there's no better platform than WordPress. It's user-friendly, fully customizable, and offers a wide range of features and plugins to bring your website vision to life. Finding the right developer for your project, however, can be tricky. 
Thankfully, there are certain questions you can ask before making a hiring decision to ensure you get the best possible service from your chosen professional.
How many years of experience do you have with WordPress development?
When it comes to web development, experience is key. Before selecting a WordPress developer for your project, ensure they have the relevant qualifications and experience necessary for the job. Ask them how long they've been working with WordPress and what sort of projects they specialize in so you can choose the most suitable option.
Can You Show Me Examples Of WordPress Websites You Have Designed And Developed?
Before choosing a developer, looking closely at their previous work is important. Ask them to provide examples of completed projects they've worked on with WordPress so you can get an idea of their skillset and design style. This will help you determine if the developer is the right fit for your project.
What Is Your Process For Developing A WordPress Website?
No two developers have exactly the same workflow when creating a website from scratch, which is why it's important to ask about the process before hiring someone for your project. Inquire about what steps they typically follow (e.g. design, development, testing, launch) and ask them to explain the timeline they expect to follow for your project.
Do You Have Any Experience With SEO And Website Security?
A website's success relies heavily on its search engine optimization (SEO) and security measures; this is why it's important to ensure the developer you choose has sufficient knowledge in both areas. Ask about the methods they use for optimizing websites for higher visibility within SERPs and the steps they take to secure their clients' websites from cyberattacks.
How Do You Handle Communication And Project Management?
Communication is key when outsourcing a web development project, so know how your chosen professional prefers to communicate. Some developers prefer emails, while others are more comfortable using messaging apps or video calls; whichever the case, it's important to establish a clear communication channel so both parties can stay up-to-date on the project's progress.
In addition to this, you should also ask them how they handle project management. What sort of tools do they use? How do they track progress and timeline? This will give you an idea of their organizational skills and help prevent any potential issues arising from poor planning.
What To Expect When Working With A Professional WordPress Developer
Working with a professional WordPress developer means accessing valuable expertise and top-quality web development services.
 Here is what you can expect when selecting a professional for your WordPress project:
Personalized Service Tailored To Meet Your Specific Needs And Budget. 

Quality Design, Code, And Functionality That Is Optimized To Attract Visitors And Drive Conversions. 

High-End Security Measures To Protect Your Website From Malicious Attacks. 

Responsive Customer Support Throughout The Development Process. 

Comprehensive SEO Optimization To Help You Rank Higher In Search Engine Results Pages. 
Whether you're looking to create a simple blog or build an advanced eCommerce store, finding the right WordPress developer is essential for easily bringing your vision to life. Asking the right questions before you start will ensure you make the best decision when hiring someone for your website project. We are sure that now you will know how to hire a WordPress developer and skyrocket your business.
Cybior is your go-to WordPress development agency offering tailored solutions to meet your business needs. Our team of skilled developers understands the importance of a website that is not only visually appealing but also functional and responsive. We specialize in creating custom WordPress websites, e-commerce solutions, and plugins that are user-friendly and intuitive. With our attention to detail and dedication to quality, we can help you enhance your online presence and achieve your business goals. Let Cybior take your online presence to the next level with our expert WordPress development services.