Cybior's cutting-edge technology transforms education. Our solutions matter. We build engaging e-learning platforms and effective student management solutions.
Quality and creativity are our hallmarks. We tailor each project to your aims, transforming education. Our expert engineers, designers, and strategists ensure that your app or website exceeds your expectations.
Cybior enhances learning via dynamic school websites, seamless e-learning, and customizable learning aids. We help teachers and students succeed online—tech-enabled education.
Interactive E-Learning Solutions
With our dynamic and interactive e-learning programs that encourage increased understanding and retention, you may engage learners in ways they've never been before.
Personalized Student Management Systems
With our customized student management systems, you may streamline administrative operations and increase productivity.
Websites for Innovative Schools
With our visually stunning and user-friendly school websites, you can make an impression on students, parents, and educators alike.
Apps for Personalized Learning
You may adopt personalized learning strategies and get better outcomes using our groundbreaking apps that adjust to particular student needs.
Our Profession is our passion !
At Cybior, we are happy to be a leading app and web development company in the education industry. Our commitment to quality and in-depth understanding of educational requirements set us apart from the competition. 
Embrace the boundless possibilities of instructional technology with Cybior as your partner. Step boldly into the future of education, knowing that our tailored solutions will keep you ahead in this rapidly changing world. Join us on this exciting journey as we employ our outstanding app and web development services to open up new realms of learning possibilities.
Do you have a
VISION ?
MISSION ?

We have a TEAM to get you there.
WHAT MAKES US YOUR GO-TO DESIGN SERVICE PROVIDER?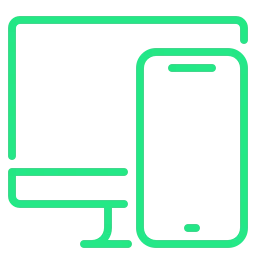 Intuitive Design Philosophy
Our team of experts design websites that provide an immaculate experience irrespective of the device dimensions. This means that the website can adapt to any screen, not just the standard smartphones, tablets, and computers.
All the web products designed by us work seamlessly on a variety of browsers, including but not limited to Windows Phone, Firefox, iOS, Safari, Chrome, and Internet Explorer.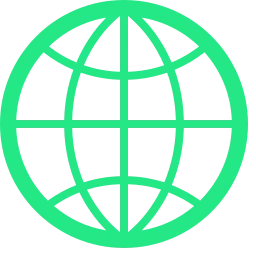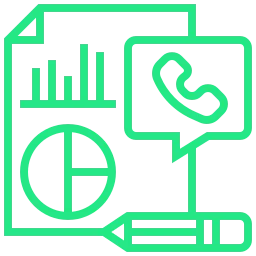 We are committed to creating websites that offer optimal performance. Our tactfully designed web pages can easily manage heavy traffic loads.
Cybior creates user-centric websites. The end-user/visitors are in our minds when creating the website.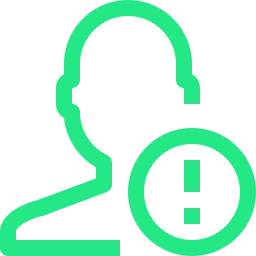 Our Development Agency Has Won Multiple Awards and 5-Star Ratings
with a focus on best practices
on Clutch, Codeable and 99Firms
that always communicates smoothly and proactively
Catering To Various Market Segments And Offering Services In Less Turnaround Time
Cybior understand your needs and provide personalized website design services. We offer customer-centric services and make your website development and design project complete per your needs. Different market segments have different needs when it comes to website design. We cater to the following:
We understand that each educational institution has unique demands, so we provide tailored solutions to meet your specific challenges and goals.
Our team of seasoned developers has much experience designing feature-rich applications and websites that improve learning.
To guarantee that both instructors and learners can use the platforms, we create intuitive interfaces and pleasant user experiences.
Stay ahead of the curve with our innovative strategies that use cutting-edge technology to provide advanced solutions for your educational needs.
"I was impressed with the project manager's depth of knowledge, responsiveness, and patience when explaining things to me. The team really enjoyed working with him."
We have been very pleased with Cybior's work. They have an impressive portfolio, and their designers are top-notch. We are very pleased with the first version of our site and look forward to working with them on any future versions!"
"After the redesign of my website, I can now say that I have one of the most efficient web designs anywhere on the net. It's fast, scalable, scalable, and robust. Thank you for such a smooth process."
Cybior aims to change the healthcare industry with its app and web development services. We use innovation and customization to tackle your healthcare institution's specific problems. 
Our developers are healthcare industry experts. We can thus create solutions that meet your needs. We seamlessly integrate your new applications with your existing healthcare systems to minimize business disruption.
From appointment scheduling to telemedicine, we optimize your applications to improve patient experience and save administrative time. Scalability and adaptability to future needs and technological improvements are our forte. Our solutions are intended to grow with your organization and accommodate current and future demands and technological advancements.
Data Security and Compliance is where we excel.  We prioritize data security and compliance with healthcare industry standards to provide peace of mind.
With Cybior as your development partner, advance medical technology and healthcare. Let's work together to provide your organization with a competitive edge in the ever-changing healthcare sector, more efficiency, and better patient outcomes.