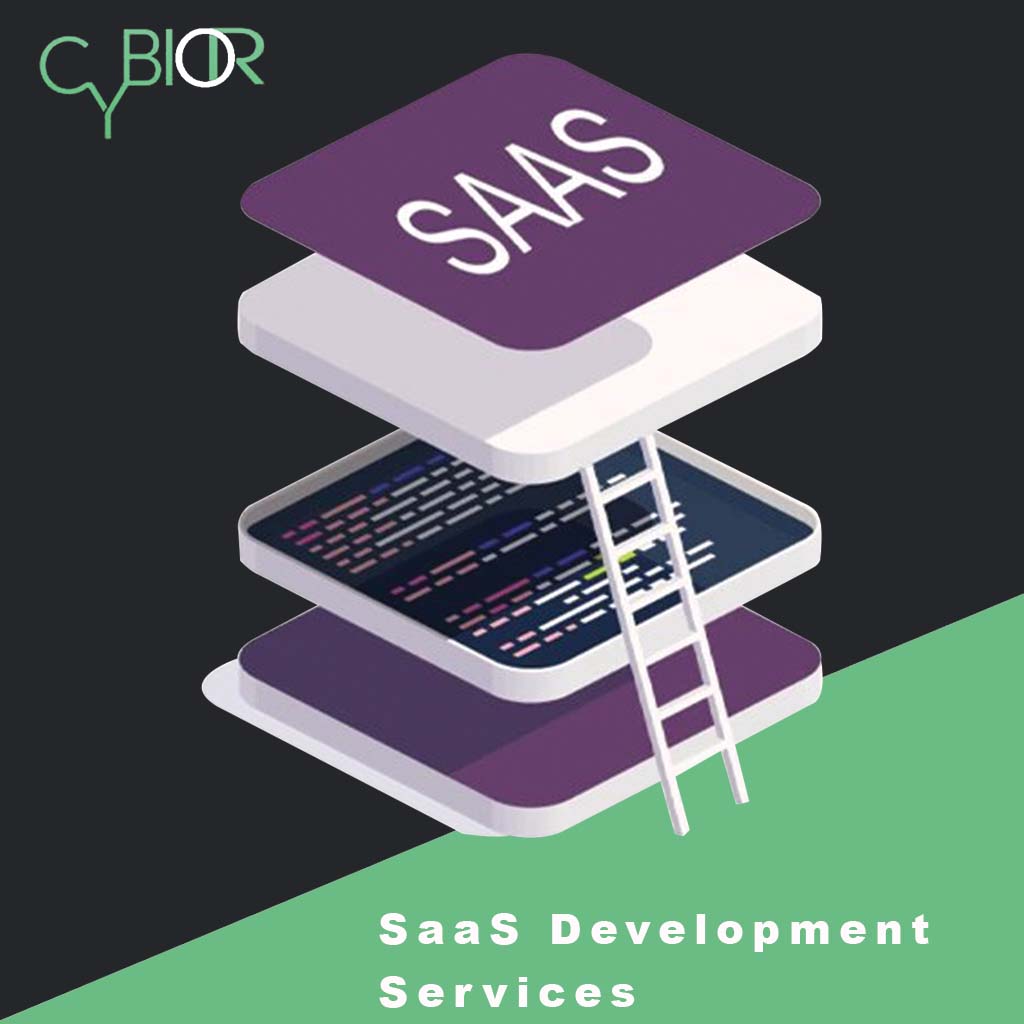 Growth and attaining goals are the primary objectives of any business. Large organizations have ample resources to invest in the right tools and talent. They can create or buy any tool to ease organizational operations. The scenario for SMBs or start-ups is entirely different. Small and medium businesses (SMBs) mainly focus on achieving desired targets in a specified period. Such companies mostly have limited resources of finance, expertise, and time to spend on secondary activities that support the company's objectives. 
Different software companies have introduced SaaS products (Software as a Service) to resolve the problems of SMBs. These products fulfil the basic requirements of businesses and aid SMBs to excel in their field by providing continuous innovation and improvement in services. SMBs have identified the benefits of SaaS products regarding cost, usability, and security. That is why they are continuously investing in the rise SaaS products sector.    
What is SaaS?
SaaS (Software as a Service) is an internet-based software that provides services to its customers. SaaS (also known as on-demand software) is a software distribution and licensing model centrally hosted on a server and provides services to the users through a licensing subscription. Both users and hosted software require the internet for connecting. It is a cost-effective way of performing various business operations.
You don't have to procure expensive software and hardware; you can access the required application online. For SaaS products, different terms include hosted software, web-based software, or rent-ware. 
The SaaS company owns and hosts the software on its web servers and delivers it to its subscribed users via the internet. The SaaS company offers additional services to the end-users, such as IT support, security features, privacy, and access, and ensures performance during operations. SaaS belongs to the family of cloud computing technology, along with the services of IaaS (Infrastructure as a Service) and PaaS (Platform as a Service). 
Some famous examples of SaaS platforms include Google Drive, Zoom, Dropbox, Google Apps, and many more. Users must go to the website, use the product, and get their required results. Customers get licensed subscriptions that can be used remotely from anywhere worldwide via the internet. The SaaS company launches the software on its server and allows its access through subscription. Now, the company is responsible for maintenance and security. 
How Does SaaS Work?
SaaS product requires the internet to work. It is a cloud delivery model where a software provider hosts the application on its servers, databases, networking or computing resources. Alternatively, it may be an ISV (Independent Software Provider) that permits a cloud provider to host the application in its data center. Use an internet connection and web browsers to get access to SaaS applications. 
Users of SaaS products are not liable for the maintenance or upgradation of the software. They are only bound to pay the subscription fee of the software to gain access. 
SaaS follows the application service provider (ASP) and on-demand computing software delivery model. In this service model, the software provider permits network-based access to customers. A single copy of an application created explicitly for SaaS distribution is accessible to all customers. 
Application source code is similar for all users, and when new functionalities or features are released, they are also available to every user. User data for each model may be stored locally or in the cloud, depending on the SLA (Service-Level Agreement).    
Organizations can integrate SaaS applications with other software using APIs (Application Programming Interfaces) for custom usage. For example, an organization can create software tools and integrate the SaaS provider's APIs with SaaS products. For large organizations, software development is necessary to perform tailored operations. SaaS APIs can help them integrate software tools with SaaS offerings to accomplish their organizational objectives. 
 SaaS Multi-Tenant Architecture
SaaS products, services or applications use a multi-tenant approach, meaning the exact version of the SaaS application will run on the host servers. That same single version will be available to each subscribing customer or cloud tenant. The running application will have the same configuration and version for all customers or tenants. Different subscribing customers will run on the same cloud with a common platform and infrastructure, but their data will get segregated. 
Multi-tenant architecture of SaaS applications offers various beneficial features to the users. These benefits include updates, maintenance, rapid bug fixes, easier accessibility, and efficient performance. 
Regarding technical convenience, most software engineers prefer the multi-tenant architecture approach. Instead of implementing changes in multiple applications, engineers can easily make necessary changes for all customers in a single shared application. 
The multi-tenant approach allows a bigger pool of resources available to a larger group without compromising crucial cloud functions such as privacy, speed, and security. 
Advantages of Using SaaS
SaaS products are like a blessing for SMBs as it removes the need for organizations to run and install applications on their computers or in their data centers. The need for expensive hardware procurement, maintenance, provisioning, upgradation, software licensing, installation and support is unnecessary. Following are some of the other significant benefits of using SaaS products.
Regular Updates:
Applications require regular updates for efficient performance. SMBs mostly have limited resources to buy new software or pay for frequent updates. SaaS products are the perfect solution to this problem. Instead of buying new expensive software, customers can rely on SaaS products. 
The SaaS provider automatically performs regular updates and patch management. SaaS follows a multi-tenant approach where engineers can maintain and update a single software on a cloud server. All users will automatically start using the latest version. It is a cost-effective way of getting the newest version of any application. By using SaaS products, organizations don't have to spend millions on software development or its upgradation.    
Customization:
SaaS applications offer the liberty of customization to their users. SaaS applications easily integrate with other business applications, especially across applications backed by the same software provider. Customizable applications allow users to experience a wide range of features. For example, if one application has limited design options, the user can integrate the application with another SaaS application with more options. The customization facility can help the user perform any task more efficiently. 
Accessibility:
SaaS works on the cloud software model. SaaS providers deliver applications over the internet, and the availability of the SaaS applications is only limited to the internet service. Users can access SaaS applications from anywhere in the world by using the internet. Cloud platforms make it practical and easy to get instant access to SaaS products. Use internet-enabled devices and locations to access SaaS applications.     
Flexible Payment Plans:
SaaS applications save users from the expense of purchasing software and hardware for installation. Rather than buying, users prefer to get a SaaS subscription. Minimum spending on recurring operating payments allows SMBs to perform better and easily predict future costs. 
Users can anytime terminate the subscription of their SaaS applications depending on their needs and continue whenever they require. Such a flexible payment plan benefits many organizations as they can easily plan their budget according to organizational requirements.     
Data Security: 
In terms of security, cloud applications are impossible to breach. By the end of 2025, the cloud security features will be high enough that 99% of cloud security failures are due to the client's fault. While using SaaS applications, users should not worry about their data's safety and security. The software provider company is liable for protecting the client's data. Even the client can not get access to the other client's data. Data security is one of the core features of any cloud-sharing application.  
Scalability: 
Traditional applications follow complex calculations and a bunch of metrics. It is rarely impossible to upgrade them or add new features. Cloud-based applications allow the smooth addition of new features. In the multi-tenant approach of SaaS applications, only a single application requires upgradation and every user benefits.    
Usage as per Need:
Vertical scalability is an attractive feature for many customers. Cloud services like SaaS offer their customers to limit or extend the features of any SaaS application according to their demand. This feature cuts the organization's cost and enables businesses to use a tailored part of any application. Vertical scalability of applications allows organizations to adopt more SaaS products rather than buying custom-made applications. 
Limitations of Using SaaS
As discussed above, using SaaS products benefits organizations, but some limitations exist. Relying on outside software vendors to keep the software running and up to date, creating accurate billing invoices, data security, and regular maintenance are some potential business risks and challenges. 
Vendor Switching and Selection:
When using any cloud service technology, vendor switching is a significant problem. At some points, when a business wants to switch cloud service providers, transferring data becomes difficult. In the vendor-switching process, organizations have to migrate extensive amounts of data. Some vendors use proprietary data types and technologies, complicating the data transfer process between different vendors. Vendors usually get stuck in such situations, and data transitions of data become difficult. 
When choosing a cloud service provider, always get all the information regarding the data transfer policy. Try to select cloud providers who offer friendly data transfer policies.      
No control over Software versions:
SaaS provider has complete authority to control the software. For software maintenance or upgradation, the service is responsible for taking necessary actions. If the SaaS provider updates the software, all users will start experiencing the latest version at once, regardless of the customer's need. Sometimes organizations may need extra resources or time to train their staff for the latest version. Organizations or users have no control over the updates, nor can they demand or stop any update. 
Lack of Data Security:
Data security is the primary concern of every technology user. Cloud security is a significant risk for SaaS product providers. ISO / IEC 27017 standards don't guarantee to avoid user data leakage. Different reasons, like weak passwords, phishing attacks, and unauthorized access to personal SaaS devices, can cause a data security breach.
At the user's end, efficient security measures are compulsory to enhance security parameters. Cloud technology is improving daily to ensure maximum data security for its users. 
Lack of Control:
Users have no or limited control over the SaaS software. Issues may arise when cloud service providers experience disruption in service, security breaches, or impose unwanted changes in software offerings. Any major or minor changes in the software can create problems for the SaaS users. To understand and mitigate such issues, users should thoroughly understand the SaaS provider's SLAs and other terms of workings. 
Government Regulations:
SaaS strictly follows state regulations and rules and store data according to the government's policies. It may become a tech challenge for many SaaS providers to operate according to the state's regulations. Although, SaaS providers must follow state regulations to work effectively. In case of any violation, the state government has the authority to block or suspend SaaS services. 
B2B and B2C SaaS Products
SaaS products usually are differentiated based on their services, design or purpose. Based on functionality, SaaS products fall into B2B and B2C categories. Both categories have different pricing models and service structures. 
B2B SaaS Products:   
Business-to-Business or B2B SaaS products resolve business problems. These products target SMBs. Organizations with limited resources or new business entrants prefer B2B SaaS products. Significant types of B2B SaaS services include e-commerce platforms, CRM, analytics, and many more. 
B2C SaaS Products:
Business-to-Consumers or B2C SaaS products cater for the needs of individual users. B2C SaaS product is cloud-based software that eases the daily workings of individuals. These services include file sharing, online editors, streaming services, website builders, social media networks, and many more. 
Major Operating Areas of SaaS Products: 
With each passing day, SaaS products are getting advancement in its technology. The trust of organizations and individual users is increasing daily in cloud technology services. Whether starting a new business or running a successful business, SaaS products are the perfect solution for every business problem. Following are some of the significant areas where SaaS products are effectively working.
Tracking Revenue

Accepting Payments

Marketing and Sales

Server and Hosting

Customer Support

Internal Communication and Collaboration

Analyzing Web Traffic

Billing and Accounting

Digital Signatures

SEO and Content Marketing

Password Management

Data Visualization

Design
Pricing of SaaS Services:
Instead of using traditional licensed software, SaaS products are cost-effective. SaaS products don't require extensive hardware setup or expensive devices to operate. Simple computers or mobile devices are enough to use SaaS applications. SaaS services offer subscription-based pricing models for their users. Users can cut or enhance the features of SaaS products depending on their organizational needs. Following are some of the significant pricing models of SaaS products.
Usage-Based:
The usage-based fee is proportional to the number of consuming services. The more the user uses the services, the more will be billed and vice versa.
Per User Base:
The per-user subscription fee is charged based on users. More users mean more payments to the user. Fix rate is set per user by the service provider.
Flat Rate Based:
Users can access all application features and must pay a flat rate on a monthly/annual basis. 
Storage Tier Based:
Users are allowed to use the free services of the applications, and if they won't store any data, then a fee is charged based on storage. Users can avail of storage facilities according to their budget. 
Free / Add Based:
Most SaaS providers offer free services to users, including storage facilities. Such SaaS providers earn revenue from advertisements and display different ads while users work on the application. To get uninterrupted ad-free services, SaaS also offers paid versions of the application, where no ad is displayed.   
Feature-Based Tier:
In the feature-based tier, SaaS distribution offers different application features depending on the price model. In the low-price tier, limited features of the application will be available for use, and in the high-price level, maximum or all features will be available for the users. Customers can choose any tier according to their work requirements or budget. 
Free / No Fee-Based:   
The free / no-fee tier is generally for new users as it offers limited application features. This tier usually is introduced to attract users towards the paid version of the application.
No matter how limited your resources are, SaaS products are available in different price tiers and with additional features to cater for all organizational needs. Start using SaaS services now and excel your business on the track of growth and prosperity. SaaS is equally beneficial for individual users. 
Whether running an e-commerce business, offering freelance services, or performing any technology-based task, cloud technology services can significantly benefit you. At Cybior, we can help you with all the web development and Saas services. Explore all the offered cloud applications and choose the services that perfectly suit your operations.