Hire Dedicated Remote Developers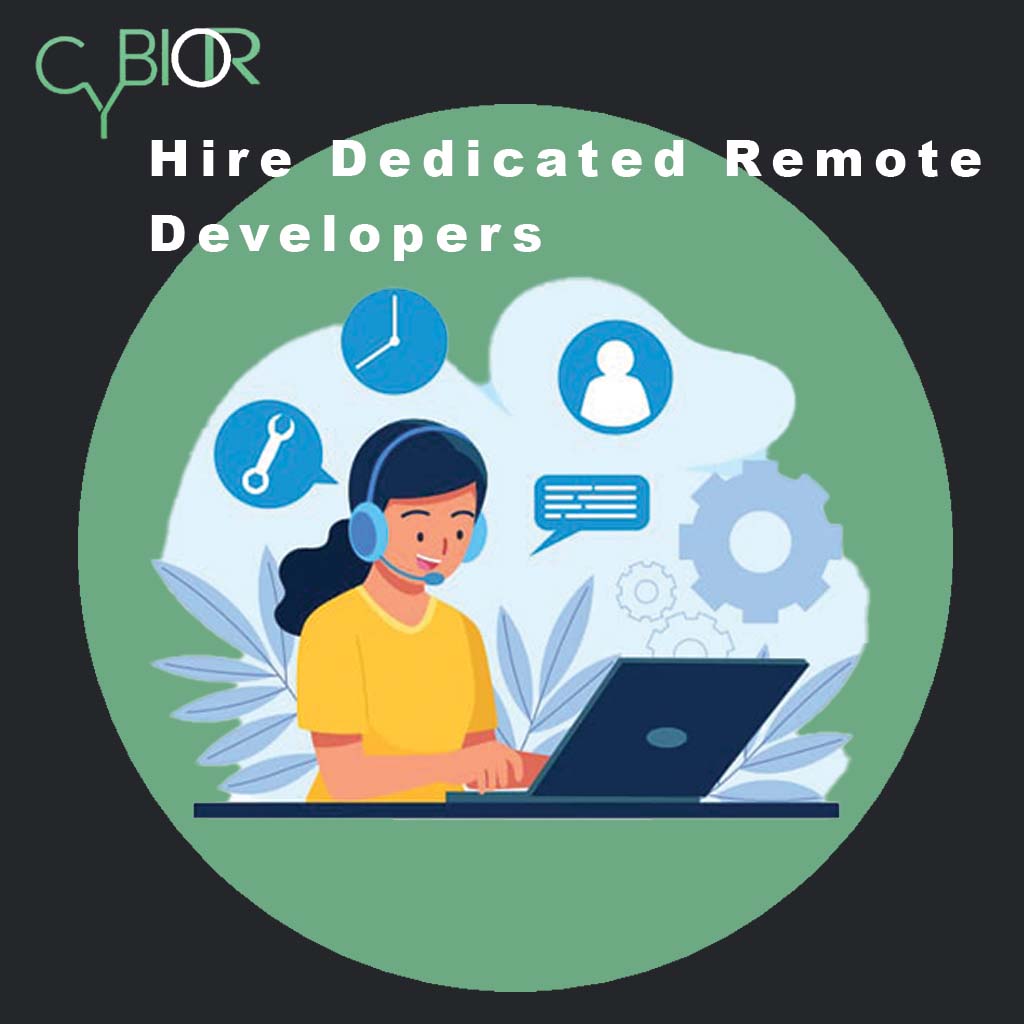 Dedicated Remote Developers
Hiring the right developers is crucial for the success of any software project. At Cybior, we understand the challenges of finding the right talent in today's competitive market. That's why we offer a dedicated team of remote developers who are experts in their respective fields. 
Whether you need web development, mobile app development, or custom software development, hire dedicated remote developers from us. With our dedicated developers, you can scale up or down your team as per your project requirements while ensuring quality deliverables and timely project completion.
Our dedicated web developers have a proven track record of delivering high-quality web applications that meet the unique needs of our clients. With expertise in the latest web development frameworks and technologies, our developers ensure your web application is fast, responsive, and user-friendly.
Our dedicated mobile app developers have the skills and expertise to create custom mobile applications catering to your business needs. From UI/UX design to development and testing, we provide end-to-end mobile app development services that deliver outstanding results.
Custom Software Development
Our dedicated software developers have experience in building custom software solutions that help businesses drive growth and innovation. With a deep understanding of your business needs and goals, we deliver scalable, flexible, and future-ready software solutions.
We understand that every project is unique, so we offer a flexible hiring model that lets you choose developers based on your specific requirements. Whether you need a full-time or part-time developer, we have the right talent.
Do you have a
VISION ?
MISSION ?

We have a TEAM to get you there.
Our lDedicated Remote Developers Has Won Multiple Awards and 5-Star Ratings
years of Dedicated Remote Developers
with a focus on best practices
on Clutch, Codeable and 99Firms
that always communicates smoothly and proactively
"Cybior is one of the best Dedicated Remote Developers companies. I really appreciate their work and working experience. They're cost-effective and provide their services with outstanding quality."
"Exceptional experience with Hire Dedicated Remote Developers! Their team of skilled professionals delivered outstanding results on time. Highly recommended!"
"I have brought website design services from quite a few companies, but none of them was as skilled as Cybior. They always go the extra mile to deliver their work on time and with excellent quality. I would recommend them to any business owner who is looking for a top-notch Dedicated Remote Developer Services."
Why Choose Cybior to Hire Your Dedicated Remote Developers?
At Cybior, we believe in providing our clients with the best possible talent that fits their business requirements. Our dedicated remote developers work as an extension of your team, ensuring seamless collaboration and communication. 
With our experienced developers, you get the expertise and resources you need to bring your project to life while saving on overhead costs and reducing time to market. We understand the importance of quality, and that's why we help you hire dedicated remote developers for end-to-end development services that are scalable, secure, and reliable. Whether you need a single developer or a team of developers, we have the expertise to meet your needs.